Vu, Thi Thu Thuy
ULIS.VNU.Vietnam
As an enthusiastic and responsible teacher of English who aspires to inspire learners of English to study the language effectively by helping them understand the mechanism of language acquisition, develop study skills and motivate them to nurture a growth mindset in absorbing a new language, culture so as to become global citizens, I have become interested in linguistics, especially discourse analysis, pragmatics and language acquisition. Extensive reading contributes to my career as a teacher-researcher, and therefore, studies have been conducted for the sake of learners in their acquisition of languages.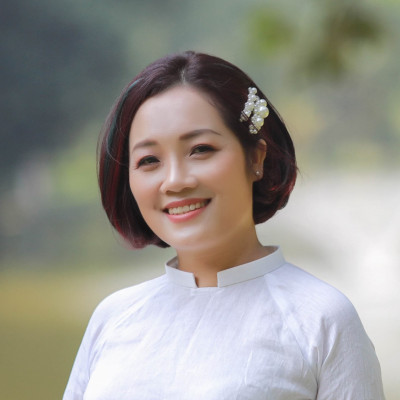 ---
Sessions
College & University Education
Sat, Nov 21, 10:45-12:15 JST
Encouraging non-English majors in Vietnam to read extensively is a big challenge because that necessitates not only resources, time, teachers' instruction, but also students' awareness of the importance of extensive reading in learning a second language. With the emphasis on transforming students' attitudes and motivations to do extensive reading, the paper will share an action research on how in-class extensive reading was done with a group of 30 intermediate non-English majors at Vietnam National University.
College & University Education
Sun, Nov 22, 16:45-17:10 JST
Teaching intercultural communication (ICC) for English major students in Vietnam is a challenge because it demands the teachers to not only raise intercultural awareness but also reduce students' stereotypes, most of whom have not had much intercultural exposure or gone abroad. With the emphasis on transforming students' attitudes and motivations to develop their ICC, the paper will share some experiential strategies used in the lessons to change students' attitudes towards a more ethnorelative perspective.