Patrick Jackson
Oxford University Press Sponsored Speaker
Patrick Jackson is an author of primary ELT courses and readers, including the bestselling Everybody Up, Potato Pals, and Shine On. Patrick enjoys exploring how teachers can link their classrooms to the wider community and the world beyond. A passionate beachcomber and litter-picker, Patrick is the creator of the Picker Pals school system, a story and song led environmental initiative that gives children and their families real world litter-picking experience. He speaks locally and internationally on the subject of environmental education, with a particular focus on how we can get children onto the first rung of the eco-ladder. Patrick tweets as patjack67.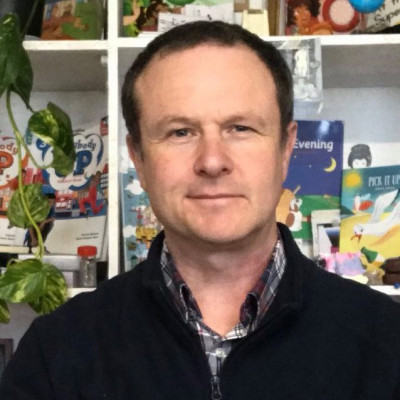 ---
Sessions
Sat, Nov 21, 15:30-16:30 JST
Looking back at a quarter of a century as a teacher, author, publisher, and study abroad coordinator, the presenter will consider what he learned about teaching and learning along the way. He will look at certain significant events and incidents that suggest ways in which Japanese students and teachers in Japan might be served better.
Sun, Nov 22, 16:45-17:45 JST
This is a workshop looking at ways in which we can use real-world experiences and environmental activities to help young learners deal with anxiety and a feeling of powerlessness in an age of crises. How can teachers and communities build and participate in projects that empower children and enable them to play their part in protecting the natural environment around them?
Mon, Nov 23, 14:00-15:00 JST
The end of the show, and we will welcome some of our plenary, featured, and invited guest speakers to offer some final words and reflections on the conference. Audience participants will be encouraged to ask questions and offer insights of their own. After the panel discussion we will here about what is to come for JALT2021!