Riya Kartha
Soka University
A final year Master's student, my interests lie in arts-based English language teaching and learning approaches, as well as the use of children's literature as a teaching tool in high-school ELL classrooms.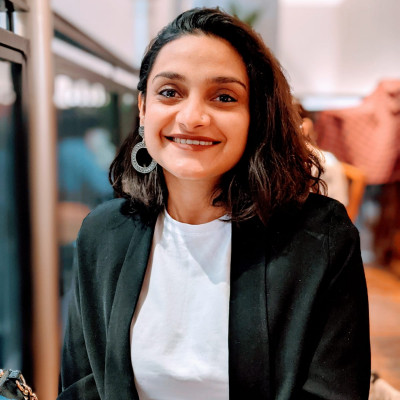 ---
Sessions
Sat, Nov 21, 16:45-18:15 JST
A phenomenological study: Nepalese EFL teachers' perceptions of differentiated instruction Samikshya BIDARI This study explores EFL teachers' perceptions of Differentiated Instruction (DI) in Katmandu, Nepal. Data were collected from 15 secondary level EFL teachers via questionnaires, semi-structured interviews, and classroom observations. Strategies to support students with differences in learning abilities are investigated. Arts Integrated Learning: Self-expression and safe spaces in Indian classrooms Riya KARTHA This study investigates Arts Integrated Learning (AIL) in two Indian Central Board of Secondary Education (CBSE) schools. The study focuses on AIL in English language instruction, the effectiveness of implementation, and self-expression and safe space in the AIL classroom. Stage performance materials development for Chinese L2 learners Jia LIN This curriculum development project included a needs analysis with 150 Chinese high school EFL learners. A student survey and teacher interviews were used to develop materials for stage performance as a strategy to help improve learners' language skills.